"If you make something – it doesn't matter what it is, it doesn't matter what it looks like - you made it.
That is creativity, that is what matters and that is your Masterpiece"
About Us
Many years ago I fell in love with a pretty bath bomb, wrapped in pink polka dot paper and decorated with two tiny hearts. My desire to create my own unique product was too great to ignore – my journey of discovery started right then and there. So, through tears and mess and finally success, the beautiful Bath Fizz & Melt Cupcake Bath Bomb was designed…. my creation…. my masterpiece.
Since then, Bath Fizz & Melt have introduced the Cup Cake and Swamp Cake Bath Bombs to some of the most wonderful children, young people and adults across Northern Ireland via the Birthday party and Workshop experiences.
More recently we have introduced the beautifully designed Cupcake Bath Bomb Kit which offers you, along with friends and family, the opportunity make four charming hand crafted, hand decorated Cupcake Bath Bombs for personal use or to gift to someone special.
What We Do
In a venue of your choice we offer a confidence building, interactive, fun, rewarding and creative learning experience suitable for and adapted to all age groups and abilities via the Workshop and Birthday party experience. Each guest creates their own Cup Cake Bath Bomb using the finest ingredients. The 'cherry on the top' (pardon the pun) is piping and decorating their product as you would an edible cupcake – each one perfect in its own way for the group to take home and use.
Maybe you would prefer to bathe in a mud bath or wish to make something a little less pretty? If so, we can teach you how to make the Swamp Cake Bath Bomb. Piped using a mud bag and decorated with horrible bugs this is sure to appeal to your inner child.
If you live outside Northern Ireland or, if you prefer to make your Cupcake Bath Bombs without a host and in the comfort of your home then why not purchase a Bath Fizz & Melt kit?  Carefully packaged by hand, using the highest quality products with easy to follow instructions and beautifully presented with a personal touch, we guarantee your Cupcake Bath Bomb Kit will make unique, adorable Cupcake Bath Bombs for everyone of all ages, to enjoy.
At Bath Fizz & Melt we pride ourselves in our ability to cover all geographical locations across Northern Ireland. We are proud to say that word of mouth has been the driving force behind our business and we owe a huge tank you to our community and customers for joining us on this magnificent journey. We hope you will continue to be part of our ever-growing story.
"*Bath Fizz & Melt are the sole supplier of Cupcake Bath Bomb Parties/ Workshops and Kits in Northern Ireland and the UK*"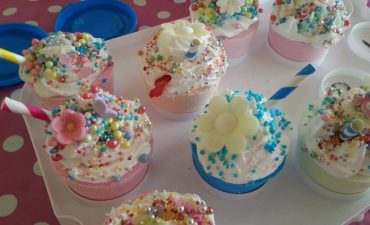 Who We are
We are Bath Fizz & Melt and we host Parties for boys and girls of all ages. We also provide a Workshop experience for Youth, Community and Corporate groups.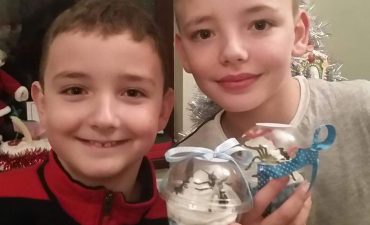 What We Do
We teach you how to create a beautiful Cupcake or Swamp Cake Bath Bombs un a way that is exciting, challenging and more importantly, without judgement.
Our Mission
To bring joy of achievement and the thrill of creative effort into the lives of the young, the old and everyone in between'.